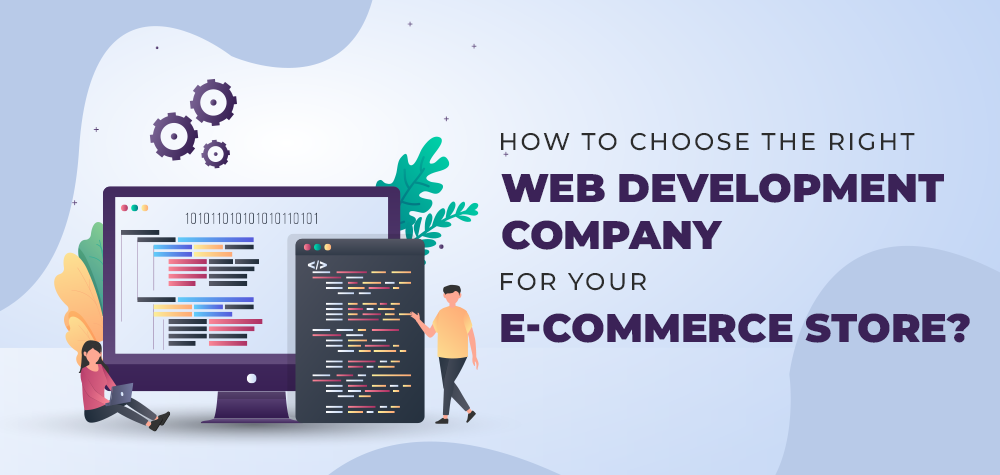 Commerce worldwide has come a long way, and so has the way business operates. Gone are the days when businesses operated through conventional buying and selling parameters. With the advent of the digital age and growing consumer awareness, supply and demand have taken a back seat. Newer buzzwords such as marketing, brand promotion, and e-commerce have come to the fore. If staying relevant in the changing world of business is your concern, web development and e-commerce are the two parallels you cannot wish to ignore.
E-commerce is the activity of buying or selling products on online services or over the Internet. Present in various models such as B2C or B2B, e-commerce has revolutionized the reach of business and how it usually operates. Web development, on the other hand, is a method or process of developing a website over the internet for various purposes, including e-commerce. Combine both e-commerce and website development, and what you get is an overwhelming and larger-than-life base to sell, promote and launch your product and services. This leads to an obvious question, how do we do it?
Engaging in web development by self not only results in naive outcomes but takes a lot of opportunity cost. Hence the most preferred way to draw one's business in the digital domain is outsourcing. But how do we look for an efficient website development company or an e-commerce service provider?
Read along with us as we decode the palette of skills required in a website development company or e-commerce service provider to suit your interest the best.
A Diverse Range of Expertise
Ecommerce though sounds like a convenient term, involves plenty of ifs and buts and hence requires expertise across different work platforms such as Shopify, WordPress, Ui/Ux, PPC, e-commerce and website SEO, etc. all of this coming together makes a synergetic endeavor to produce a website that is both elegant and efficient.
Dynamic Synchronization
The world we are a part of has progressed rapidly and will continue to do so in the coming times. Hence, to stay relevant, one has to innovate and improvise continuously. A well-glued team with regular awareness of recent development, e-commerce website SEO provides a contemporary touch to your business presentation allowing you to keep vagueness at bay.
Look For The Recent Portfolios
Don't judge by the past is a saying that only sounds good in books. When it comes to business development experience is a commodity that has no adversary. Check the recent works done by the company you are interested in and see if they align with your brand vision.
Why Evitamin?
As an e-commerce service provider and web development company, we at Evitamin hold years' worth of expertise to boost product reach and sales in an optimized manner. While listing on B2C platforms is one thing, converting into sales is a different ball game. As an e-commerce provider, we ensure that you apply the best strategy to promote your products.
Work with Evitamin, and let us guide you through the unchartered territories of e-commerce to make you stand out astoundingly.
---